As the holiday season approaches, gift shopping surges. If you have an Overwatch fan on your list, we have some options for you.
Overwatch has 32 playable characters spread across three different roles. In the game's community, there are "mains" where players devote more of their playtime to a specific hero whose playstyle they resonate with the most. Someone that plays a lot of Mercy, for example, would be a Mercy main. Finding out who your fan mains is a good first step. It will narrow down the options to a specific character. People with specific mains will appreciate gifts associated with those characters.
Some players are flex players and will rotate what characters and roles they play, while others limit themselves to a specific role such as healing or damage. In this case, finding out which players they prefer will help you narrow down your options. 
Overwatch is marketed towards an older audience. You won't find many plush toys here. Instead there are a lot of accessories, apparel, and collector items. 
Collector's Pins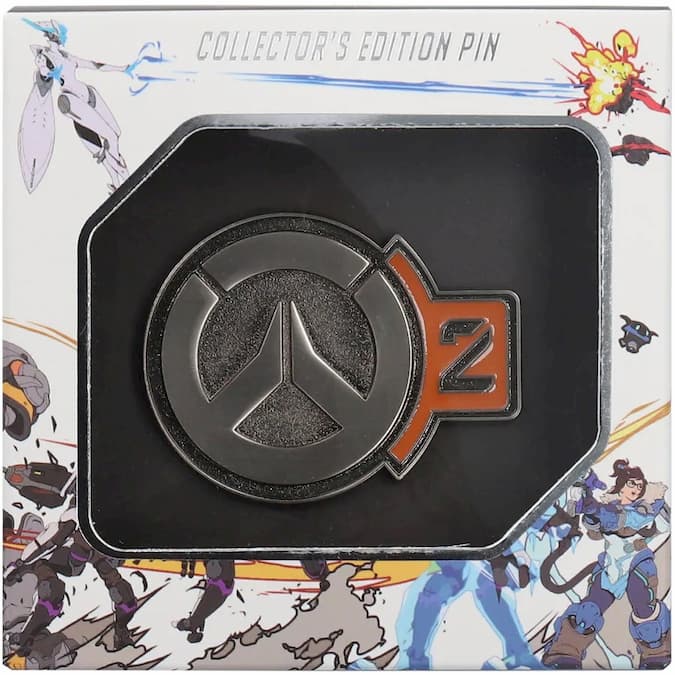 Other than apparel, collector items are the most common Overwatch merchandise on the official websites. The Blizzard Gear store has special edition pins and character pins. Collecting various Overwatch pins would appeal to both to players who focus on a main character and more flexible players that enjoy various playstyles. If your recipient is someone that prefers to stick to a specific character, focus on getting pins associated with them first.
Funko Pop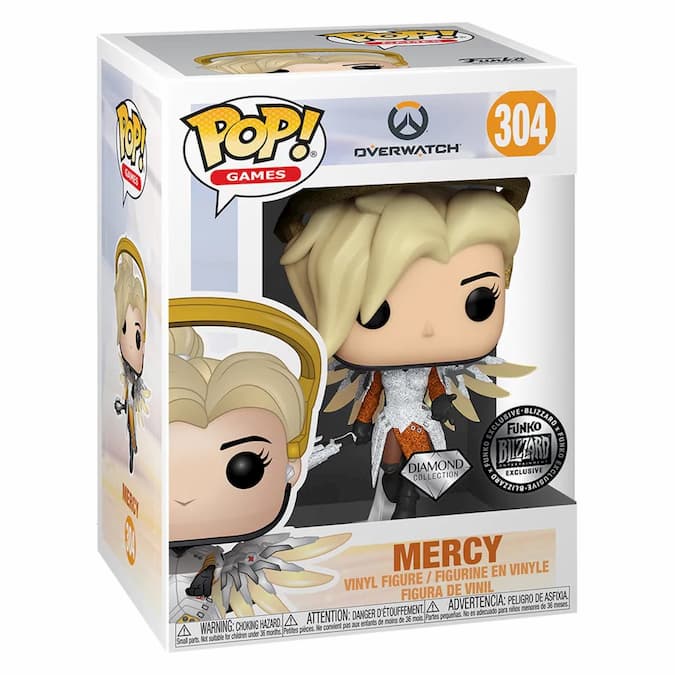 Funko Pop figures are popular collectable items for fans of many series. Overwatch has long been partnered with Funko Pop. There are many variations of all the characters, from Ana to Zenyatta. Many of the Funko Pop figures have different skins for the characters. Fans would like to collect them all or may appreciate their favorite character in their favorite skin. 
Gaming peripherals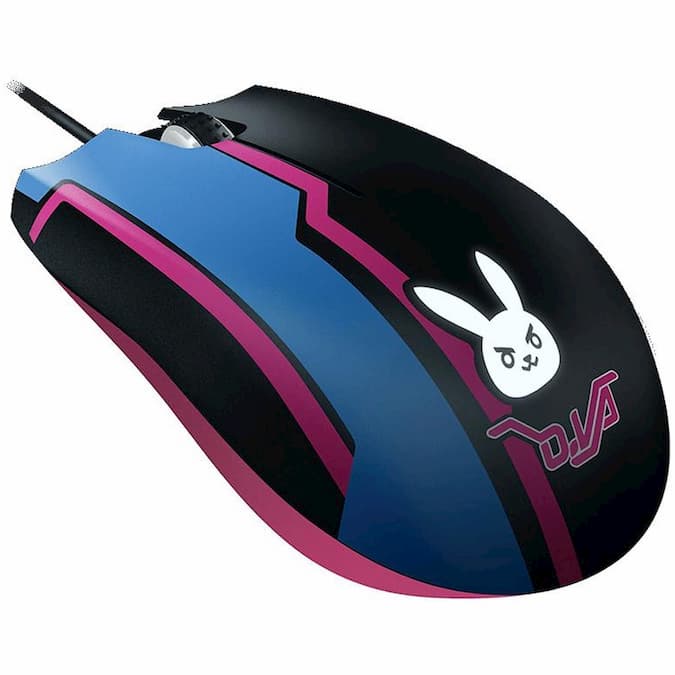 Overwatch partnered with Razer to create themed gaming peripherals. Not surprisingly, these make great gift options for players and fans that play on PC. Some may work with PlayStation, Xbox, or Switch players. Razer's Death Adder mouse is a good starter gaming mouse for FPS players. It has two additional thumb buttons on the left side to use emotes or abilities. The Overwatch version is black with orange accents. 
Another mouse is the Icon Abyssus Elite from Razer featuring a D.Va pattern and logo. It's less advanced than the Death Adder but it is ambidextrous.
In addition to the Death Adder, there's the Black Widow Chroma keyboard. With clicky, tactile keys, it's a satisfying addition to a gaming arsenal. Like the mouse, it is black with orange accents. 
There are two Overwatch-themed headsets from Razer: the black and orange ManO'War Ultimate headset that matches the rest of the Overwatch line, and the Lúcio-themed Nari Ultimate. The ManO'War is an older and less expensive model. The Nari is a more recent addition to the Razer line and the Lúcio-themed color variation is newer still. The ManO'War headset was released in 2016 around the same time as the game. The Lúcio Nari Ultimate released in September 2019.
While both headsets are good, the Nari is more expensive with more features. The Nari is a wireless headset with better sound, comfort, and overall more improvements on the Razer formula. The ManO'War is a good, wired headset and much cheaper than its green counterpart. 
Hoodies, shirts, and sweatpants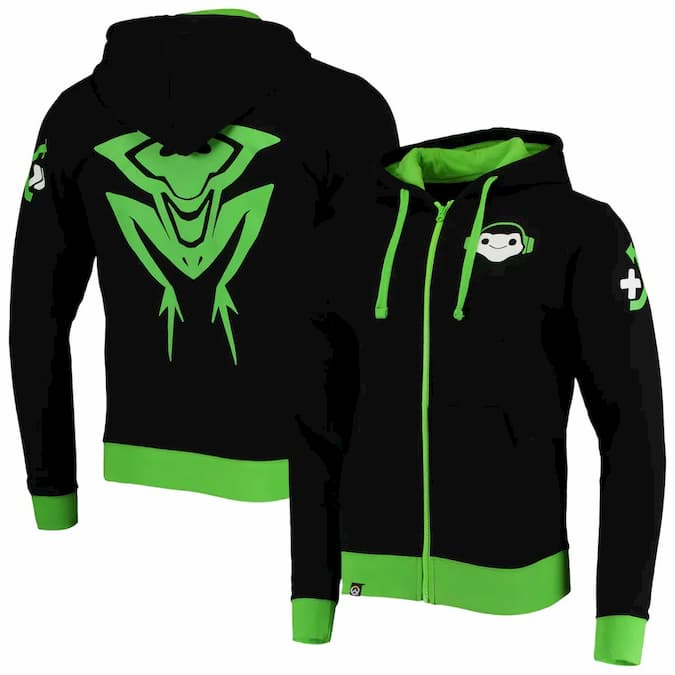 Hoodies and shirts make up the majority of Overwatch's merchandise. Hoodies can be found at either J!NX or from Blizzard's merch shop. Designs vary between the two websites. J!NX has officially licensed products with multiple characters and designs. Blizzard's shop has winter and holiday-themed items plus some additional, generic designs. There is some overlap between the websites and their products. Some patterns and prints are repeated on different shirt cuts or styles. 
Keychains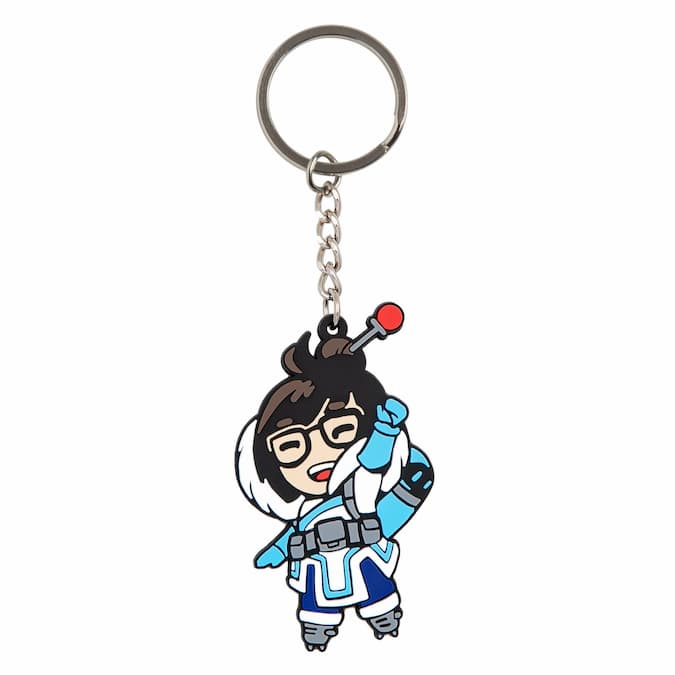 Keychains work as cheap gifts for acquaintances or as small stocking stuffers. They can be inexpensive collectibles or cute accents to show off players' love of the game. Blizzard's Gear store doesn't have any. Instead, you'll find all the official options from J!NX. There are only a handful of options at J!NX ranging from flat keychains that are designed around artwork, like in-game sprays, to 3D keychains with themes, like lootboxes or smaller characters. 
Lights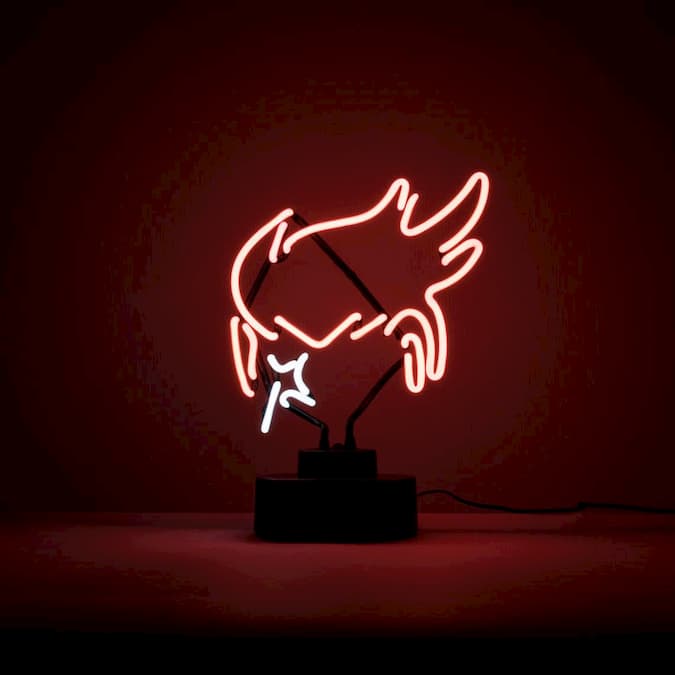 There are some talented fans out there. Just typing Overwatch into the search bar on Etsy yields hundreds of impressive, gift-worthy results. Artist and seller FanFitGaming makes neon lights based on the Overwatch characters and select sprays. They don't have all of the characters but the product is unique. If their preferred characters are available, any fan would love to have one.
Mugs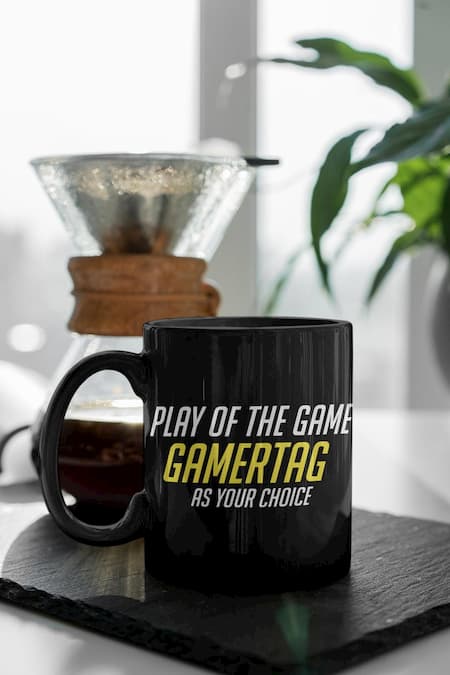 There are official and unofficial mugs. They can be found on J!NX or on Etsy. One Etsy seller makes customizable Play of the Game mugs. For those that aren't Overwatch fans or players themselves, the Play of the Game is a clip of the best play during the match. Usually this is something that did a lot of damage, killed most of the enemy team, or, rarely, ones where the healer excelled. The Etsy listing will need either the name or the player's gamertag. Using the name instead of the gamertag may feel a little cheesy. If you can find the person's gamertag by asking friends or even asking them directly, you'll have a more personalized product that they will love. 
Plush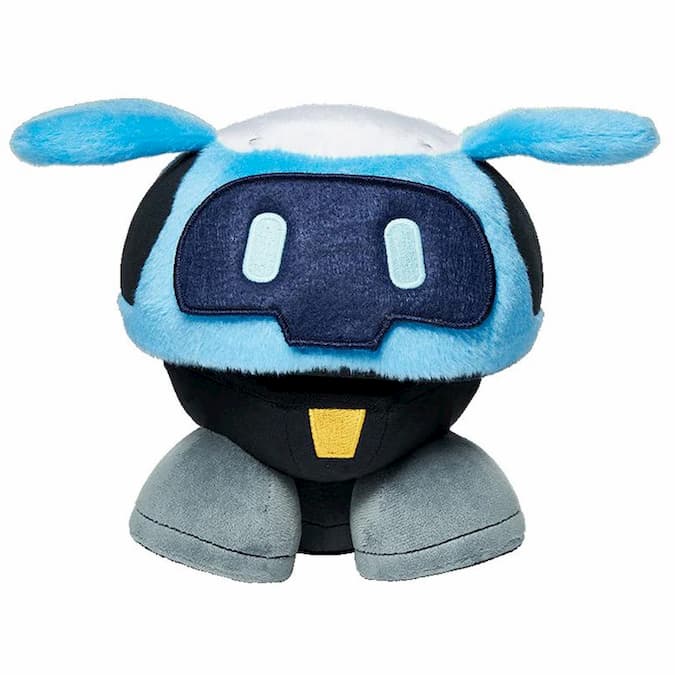 Overwatch has an odd relationship with plush. Occasionally there is a cute, chibi plush of a character, or an unofficial fanmade one. Most of the official products are of smaller characters, like Mei's drone, Snowball, or Pachimari. The Pachimari plush toys may be somewhat odd, but they're charming in their own right. They come in multiple skins and themes from the basic Pachimari to the Halloween Pachimari. Snowball has less options but would be a good choice if your recipient is a Mei main. 
Statues and Figurines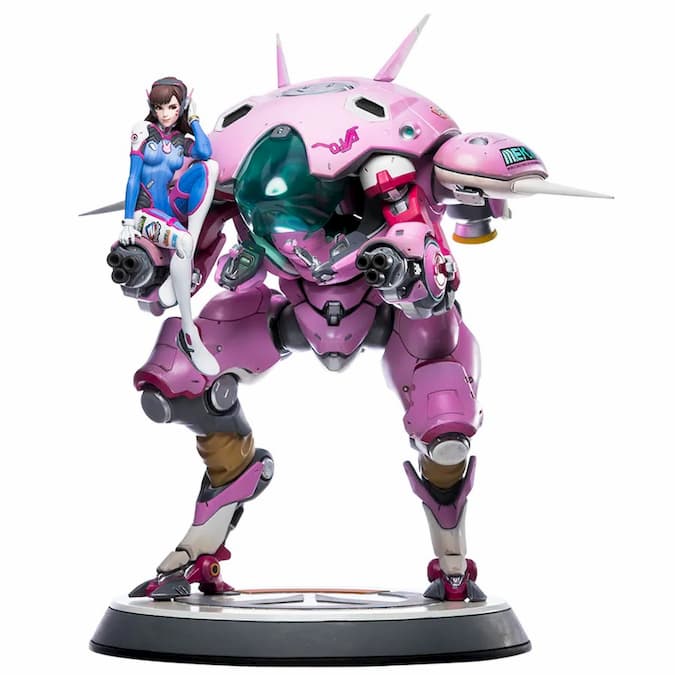 Blizzard makes official statues of select characters. To date, there are statues for Widowmaker, D.Va, Hanzo, Genji, Genji's sword, Tracer, Reaper, and Doomfist. A Mercy statue was made at some point but is not listed in the store. It is possible to locate it again, but it's likely to be marked well above selling price. While the available characters are popular, due to the cost, knowing that your fan will appreciate one of the options is advised before buying.
The official statues aren't the only option. There's the official Figma line with similar quality but a lower price. The Figma line are collectibles and toys. They have ball-and-socket joints that can be posed for better, more exciting displays. There are more character options with the Figma line for those with less popular favorites.
Wallets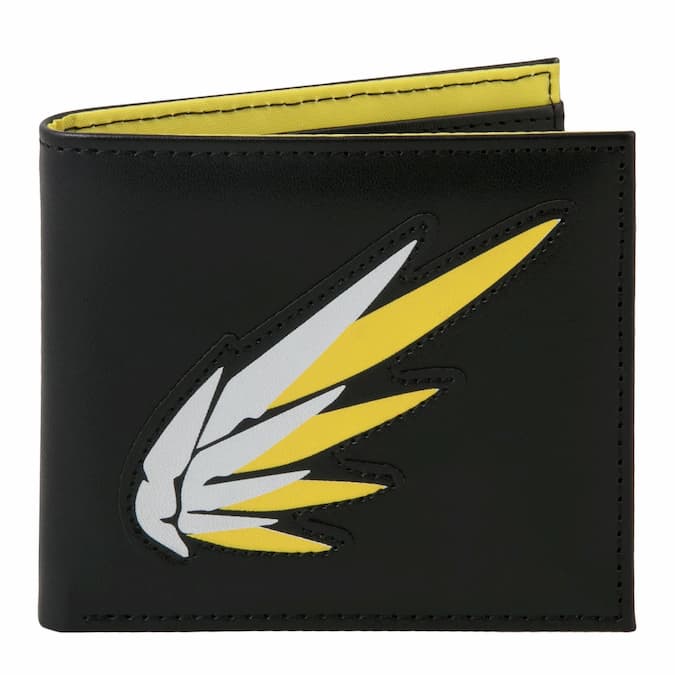 A small way to take your favorite characters with you is with a wallet. Official stores and unofficial artists have a variety of options available. The majority of these options will be on Etsy. J!NX has some options with different designs. You can find more generic options with the simple Overwatch logo from other official markets. Etsy can range from inexpensive, patterned synthetics to full leather products.